When it comes to a country like Mexico, you cannot miss visiting this Island named Cozumel. All thanks to the proximity and the most memorable spots that you cannot miss. The vibes here are chilly, beautiful landscapes and wonderful culture makes it the best tourist attraction. 
 Cozumel is well-known for its scuba diving experiences. So, divers, this is something you cannot miss enjoying. For people who want to move away from all the hustle and bustle then this has a tropical and natural life where you can get some peace. This paradise has all the authentic natural beauty which is worth watching. 
 Here we are going to talk about what you need to look out for on this island.
 The best place for Divers

 You will be happy to know that this is the right place to look out for colorful fishes and beautiful coral reefs. Some of the diver's favorites are the the Columbia reef and Cozumel reefs and Chankanaab national park. 
If you are looking for a perfect vacation then you can choose the El Presidente Cozumel which is one of the most luxurious resorts here. It is a beautifully done property that can offer you the room of your choice and also ocean-side services. The details about the property could be found at Salty Endeavors. 
 Beaches you can't ignore
 One is the Playa Chen Rio which is shallow and has lush flora surrounding which makes it perfect for snorkeling and swimming. Playa Bonita is blessed with white sand and azure water with gentle waves. 
Playa Corona is perfect for diving with underwater scenery. Playa Uva Sur is a bit upscale and got spots on the sand where you can sunbathe or spend a cozy time on the sun bed. As well as you can get clear-bottom kayaks. 
At the Allegro Cozumel, you got a stunning beach like the Palancar reef which is perfect for diving and snorkeling.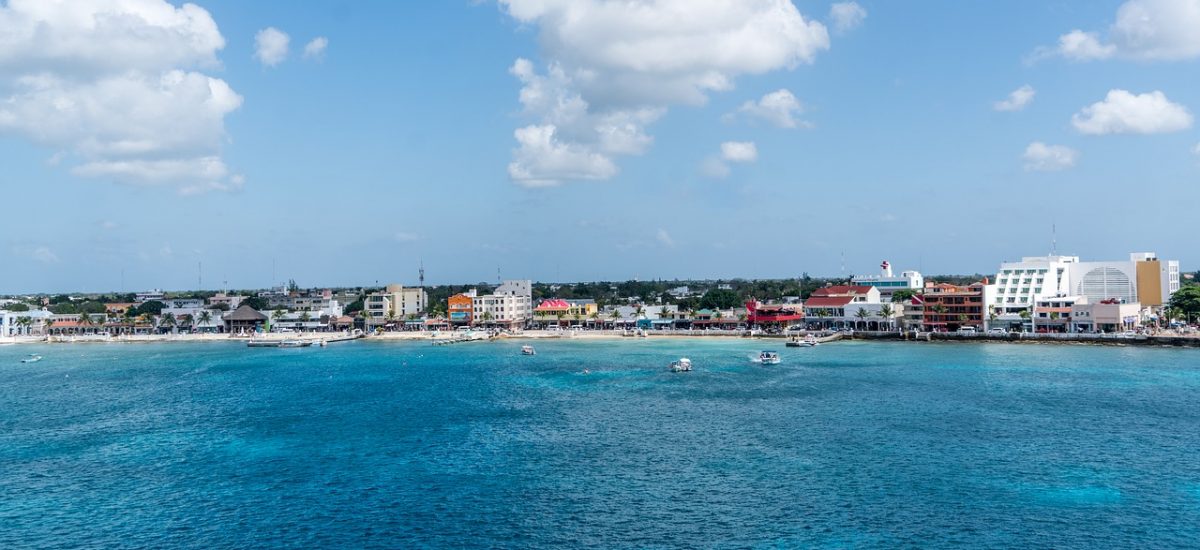 Eclectic and tranquil Vibes

 Cozumel is an island that has tranquil and eclectic vibes. You will see a wide variety of creative arts like beautiful paintings and sculptures. You should visit the Hotel Flamingo which has a stunning watercolor by the artist named Galo Ramirez. Cozumel also has to offer some unbelievable symbolic sculptures and murals that you can see in the local parks, streets, and buildings. 
 The Mayan Archaeological Site

At Cozumel, you will find the San Gervasio Mayan Archaeological Site which is just 4 miles to the east of San Miguel de Cozumel. It is popular amongst the Mayans to visit it once in a lifetime as a place of pilgrimage. 
 Best way to travel to Cozumel
 The best way to travel to Cozumel is by ferry from Playa del Carmen. It leaves every day at a difference of one hour from 8 a.m. to 8 p.m. There are two different companies named Ultramar and Winjet, which will leave from the same location. But there might be some difference in their price and speed. 
 For all the details about prices and offers for a perfect stay, check the website of Salty Endeavors or follow on Twitter.